Effective HubSpot Project Management Integrations for Your Business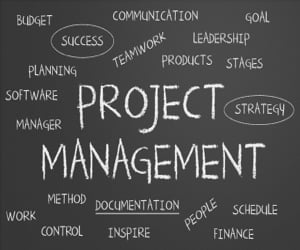 There is one major challenge that often hurts the productivity of employees–the ability to communicate clearly and efficiently. For example, when a team is unfamiliar with who is responsible for what on a specific project, it can slow everything down to a complete stop if someone doesn't do their job correctly. Even minor inefficiencies, such as the need to email a person in order to get into contact with them and then having to wait for them to respond, can hurt the productivity of your team.
This particular challenge is why so many businesses depend on project management solutions to help improve the communication between
Employees and their managers, and to give them the ability to work more efficiently. If you're using HubSpot's marketing and sales tools, be sure to take advantage of the platform's ability to integrate with a variety of different project management solutions.
Getting Started
HubSpot offers an extensive number of project management integrations. You'll have to do a little research to find which integration will meet your specific needs best. A few basic things to look for in a project management tool to integrate with HubSpot follow:
Is It User Friendly?
Ease-of-use is important. One of the reasons that you're implementing project management tools is to make communication between teams easier, after all. If it's difficult to use or has a steep learning curve, you won't actually be making communication easier or more efficient.
Is The Integration Flexible?
No project management tool should be one-size-fits-all. Every company has different needs to address. Make sure that whatever project management integration you choose has the flexibility you need; for example, the capability to run multiple projects at once with the ability to balance resources and coordinate strategies. Besides being able to manage simultaneous projects, you may want a project management solution that can scale as the demands of a project potentially increase.
Why Features Matter
Although many project management tools focus on different aspects of project management, pay attention to the specific features they offer as well.
Do They Provide Customization?
The more customization options a project management tool offers, the better. For example, you may want to limit access to certain features to different members of your project team instead of allowing everyone on the team to have access to every detail of the project. A good project management tool allows for a certain amount of customization to meet your specific project and team needs.
Is It On-The-Go?
Business is rarely contained from 9 to 5 in the office setting. Your employees may need to work outside the office, whether it's getting into contact with a team member or project manager after hours from home or while they're on the road headed to a meeting with a client. Be sure the project management tools you implement are mobile-friendly so that they can be used from smartphones while on the go.
How Can Your Clients Use It?
Your project management solution should make communication easier and more efficient throughout your company as well as with clients. Look for features that make it easier for employees to reach out to clients and vice versa. For example, if you're looking for a scheduling tool, not only do you want your employees to have access to it to identify when their team members are free for meetings, but you may want clients to be able to view your calendar as well so that they can schedule meetings with your employees with ease and with little back and forth.
What You Should Look For
A couple of other features you'll want to make sure the project management integration you choose offers include email integration as well as training and customer support.
Email Integration Available
Despite some project management tools providing instant communication capabilities (such as chat features), email will remain one of the most used forms of communication among employees of all businesses. The project management tool you choose should have email integration available for many workflow scenarios. For example, if you upload or update a file to your project management platform, you may want that action to trigger automated emails notifying your team of the upload or update so that everyone is aware of the new file.
Training and Customer Support
Although you'll want to look for a project management solution that's user-friendly, that doesn't mean that you won't need training or customer support. Training can go a long way towards making sure your employees learn the software as quickly as possible and that they'll be able to take advantage of every feature it offers. Even with training, you might run into issues, which is why you'll want to make sure that you can reach out to customer support for assistance.
What is Your Main Goal?
There are hundreds if not thousands of project management tools out there, all of which have different uses. Even though not all of them can be integrated with HubSpot, the ones that can still have different uses. It's important that you know what type of project management solution you're looking for–and the only way to know this is to have a specific goal in mind. Perhaps you want to make it easier for team members to see who is responsible for what, or you want to make it easier to schedule meetings with clients by cutting out the back and forth. Knowing this will give you a better idea of what kind of project management tool you need.
Freemium Project Management Tools That Integrate with HubSpot
Below are some of the project management tools that can be integrated with HubSpot that have both free versions and paid plans available:
Slack
Slack improves your workflow by unifying your team's communications. All messages, files, uploads, and incoming information will be indexed and searchable within Slack. The free version comes with access to the 10,000 most recent messages, file sharing, personalized notifications, and 1:1 voice and video calls. You'll also be able to create unlimited private and public channels.
Asana
Asana is a user-friendly solution that lets you create boards to visualize any stage of your project. Use reporting makes it easy to track finished and unfinished tasks. You can also share documents, filter tasks, and create custom project fields within Asana and set security controls and designate admins. You can even create templates to automate certain tasks. Asana is free for unlimited projects for upwards of 15 people.
Teamweek
Teamweek uses Gantt-chart visualization to track deadlines and projects, allowing you to automate task delegation and make it easy to see what's been completed and what hasn't been. Team collaboration is possible through shared calendars and task notes. Teamweek is available for unlimited projects for up to five team members.
Zoho Reports
Zoho Reports provides the ability to create dashboards and data visualizations to track projects. The tool uses an easy-to-use drag-and-drop interface and provides the ability to share and collaborate reports and dashboards privately. Zoho Reports is free for one project and multiple users, with storage of up to 10GB. 
Freshdesk
Freshdesk is a customer support tool that lets you streamline your customer conversations in one place, lets you collaborate with other teams to improve problem resolution, and lets you automate certain tasks, such as responses to common questions. Freshdesk allows you to see what stage a ticket is in and prevents multiple people from working on the same ticket through agent collision detection. Freshdesk is available in a free version for unlimited agents.
Teamwork Projects
Teamwork Projects lets team members post status updates so that everyone can track their schedules. You can also assign customer service tickets and view customer emails in one place. Team members can customize navigation of the tool. The tool also allows private messaging and uses Gantt charts for visualizing deadlines and project timelines. Teamwork Projects is free for two to five users.
Wrike
Wrike lets you customize workflows, color code and layer calendars, create custom fields to export data, add comments, and update information on the go. The tool also boasts an Activity Stream that makes it easy for project managers to micromanage smaller tasks, tag team members, and view activities in chronological order. Wrike is free for up to five users.
Paymo
Paymo makes it easy to invoice clients and track billable hours. The tool also lets you organize project timelines, create to-do lists, and track budgets for multiple projects simultaneously. Paymo is free for one user and provides reporting, file sharing, time tracking, and Kanban board features.
Trello
Trello lets you organize and prioritize projects through boards, lists, and cards. The free version of Trello provides unlimited boards (one power-up per board), cards, lists, checklists, members, and attachments. You can also link any file from Google Drive, OneDrive, Box, or Dropbox as well as attach files of up to 10MB from your computer.
ClickUp
Clickup is a highly customizable tool that lets team members view their projects and tasks in three different ways. Clickup lets you assign tasks to groups, organize projects by priority, set goals and reminders, and filter, search, sort, and customize the management of specific tasks. Clickup also boasts two-way sync with Google Calendar. Clickup is free with unlimited users and projects.
Premium Project Management Tools that Integrate with HubSpot
Unlike the previously listed project management tools, the following tools do not come in free versions and will require a monthly payment, although many of them do offer free trials:
iMeet Central
iMeet Central is a comprehensive project management solution that includes a variety of features, including file sharing, commenting, discussions, team calendars, project planning, task assignments, document management, document routing, proofing and approvals, automation, project status reports, Gantt charts, and more. There are two plans available. The plan for marketers and agencies is $45 per user a month, while the enterprise plan is $25 per user per month.
FunctionPoint
FunctionPoint comes with a variety of user-friendly project management features, including time tracking, task management, file sharing, project briefs, workflow forecasting, staff utilization, streamlined invoicing, project budgeting, customizable dashboards, forecast reports, project ROI, and client portal. The starter plan is $44 a user per month for five to nine users. The more users you have, the less it costs per user. There are also numerous product add-ons and service add-ons available.
FunctionFox
FunctionFox makes it easy to create projects quickly, set milestones, schedule meetings, schedule actions, and track hours and tasks. It also makes use of interactive charges that connect with real-time data. Pricing ranges from $35 to $100 a month for a single user, with additional users costing anywhere from $5 to $15 extra each.
Advantage
Advantage is a fully customizable project management tool that also boasts collaboration, CRM, media handling, and corporate accounting capabilities. Its dashboard is easy to read and its reporting and forecasting features are incredibly helpful. Pricing is available upon request, although a free demo is available.
Clients and Profits
Clients and Profits is a tool that focuses on digital job tickets, which remember everything, including job numbers, clients, deadlines, time, costs, budgets, and billings. You'll be able to track everything from creative briefs and estimates to deadlines and approvals. Features include job tags, to-do lists, creative dashboards, proposals, estimates, a client web portal, milestones, timelines, deadlines, and more. There are nine different plans available that cost anywhere from $9 per user a month to $99 per user a month.
Brightpo
Brightpod uses a birds-eye view of your pods that include visual color indicators and progress bars to help track your projects. Features include the use of Kanban boards, marketing workflow creation, a drag-and-drop calendar, cross-project prioritization, task time estimates, the ability to filter time by team members, and much more. There are four types of plans available, from $29 to $199 a month. All plans are accessible by unlimited users.
ZenPilot
ZenPilot provides users with a variety of project management tools depending on the plan you sign up for, such as pre-built templates, time tracking and reporting, custom task stages, custom boards view, client reporting, team allocation, user availability, and more. All plans are built for unlimited clients, campaigns, and templates. Plans range from $99 a month (for three users) to $299 a month (for unlimited users).
Basecamp
Basecamp is a collaboration tool that allows you to consolidate to-do lists, documents, and spreadsheets as well as streamlining your emails and chats all in one location. The user-friendly tool includes several features, including discussion boards, a centralized visual home screen, color-coded shared folders, and automatic check-ins. Basecamp is $99 a month for unlimited users and projects along with 500GB of storage.
LiquidPlanner
LiquidPlanner focuses on time tracking and project management but makes use of an intuitive methodology for setting more realistic timelines. Features include task-specific collaboration boards, the ability to add notes to projects, integrated budget and time tracking, and cross-project visibility. The professional plan is available for $45 a month per user (five-user minimum), while the enterprise plan is $69 a month per user (five-user minimum). The enterprise version also includes custom fields, unlimited dashboards, and expense tracking.
Traffic Live
Deltek's TrafficLive software is a cloud-based solution that focuses on improving efficiency and profitability by making it easy to schedule jobs, record time, and manage resources. It also includes budgeting and forecasting features. Pricing is available upon request.
Workmajig
Workmajig is an easy-to-use project management solution that lets team members update their tasks, which, in turn, dynamically updates the project budget and schedule. Other features include the ability to easily communicate, time track, assess assets, view detailed reports, and more. There are four pricing tiers based on the number of users (the more users you have, the less you pay per user). The tiers range from five users for $50 per user a month to 100 or more users for $32 per user a month.
Workflow Max
Workflow Max has a user-friendly interface that makes it easy to assign jobs, track timelines, receive notifications, track time spent on jobs and tasks, streamline your invoicing methods, use branded quote templates, and view standard or customized insights and reports at a glance. Workflow Max has a pricing tier based on the number of users that ranges from one user at $15 a month to 21–50 users at $250 a month.
10,000ft Plans
10,000ft Plans is a visual resource planning software that boasts detailed project tracking capabilities, time-tracking features, and a flexible planning interface. The basic plan is $1,200 a year and includes access for up to 10 active people and 10 schedule-only people. The professional plan is available for $2,400 a year and includes access for the same number of people but also includes customizable people properties, customizable project properties, and API access for integrations. An enterprise plan is available if you need access for more people.
Workfront
Workfront boasts a wide range of project management features and functions, including resource management, project automation, Gantt charts, consolidated task lists, remote work capabilities, operational reporting, real-time collaboration, streamlined approvals, online proofing, financial reporting, and more. Pricing is available upon request for four different plans, including team, pro, business, and enterprise.
Podio
Podio is a very flexible and centralized platform that scales easily and offers the use of integrated chat, file sharing, automated workflows, data visualization, meeting scheduling, social collaboration, project and task management, granular admin capabilities, and more. Plans range from $9 to $24 a month, although custom plans and pricing are available for larger teams upon request. 
Workbook
Workbook provides the ability to streamline your project and financial management processes while offering insight that allows you to improve efficiency, productivity, and profitability. The basic plan, which costs $19 a month, includes features such as the to-do list and timesheet, while the advanced plan, which is $24 a month, is much more comprehensive and includes calendar and email integration, price quotes, pipeline management, client portal, and more.
Want more project management tips? Check these HubSpot Integrations to stay on top of the competition.